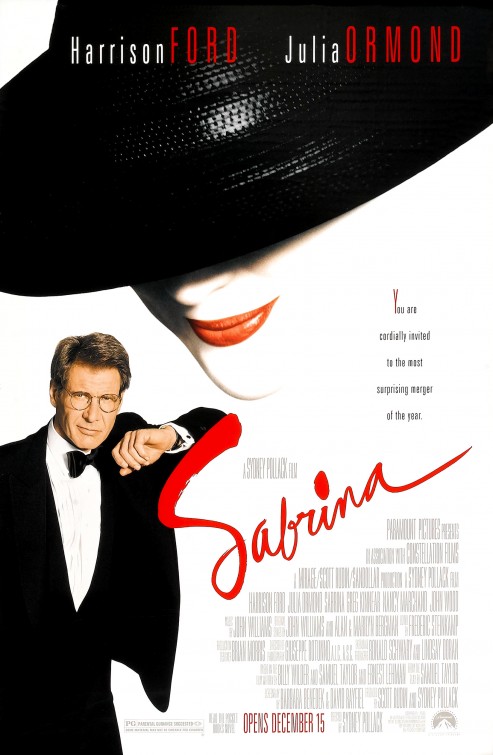 Ever since I became a mom, my trip to the theaters to watch movies on the big screen lessened. But I still watch movies at home most of the time. My hubby is a movie buff so I'm always updated with what is playing currently.
One of the wonderful perks my family have enjoyed here in the US is being able to watch movies for
FREE
.
Yes, because their public library provides these resources. They have DVD copies of movies that's available to the public. My hubby enjoys this privilege as much as I do. And with today's economy its the most PRACTICAL form of entertainment especially for people like us who loves watching movies.
Most of the movies I watch are new on DVD. But recently I started borrowing old movies, these are some of the movies I enjoyed so much back in college. One of my favorite genres is Romantic Comedy. And lately I have watched
Sabrina
and
The Bachelor
as if it was my first time. These movies made me hark back to my early days when I was single and enthusiastically awaiting for
"the
One"
. But one of things immediately came to mind was the my previous wondering
"When would be that day come when I would fall in love as if nothing else mattered?".
 Thinking about that now, it makes me feel satisfied knowing that I was certain of the things my heart desired. But I just feel bountied knowing I got what I wanted. 
Its not hard to figure out why people like me are into Love Stories. We want to have the same love story that we saw or we can just simply relate to it.  And here is a collection of quotes that moved me in the most exceptional way. 
Once upon a time, on the north shore of Long Island, not far from New York, there was a very, very large mansion, almost a castle. And on this very large estate lived a small girl. And life was pleasant there and very, very simple. But, then one day, the girl grew up and went beyond the walls of the grounds and found the world. 
It's a wonderful thing, 

as time goes by, 

to be with someone who looks into your face, 

when you've gotten old,

and still sees what you think you look like.

~The Bachelor

Destiny is something we've invented 
because we can't stand the fact that 
everything that happens is accidental.

~Sleepless in Seattle

a girl standing in front of a boy...
asking him to love her.

~ Notting Hill

The best love is the kind 
and makes us reach for more;

that plants a fire in our hearts 

and brings peace to our minds .... 

That's what you've given me 

and that's what I hope to give to you forever.

~ The Notebook

Destiny is the bridge you build to the one you love